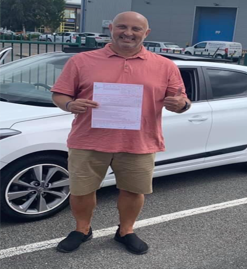 About me
Hi I'm Dave, a fully qualified, Government Approved Driving Instructor (ADI) with a Level 5 recognised coaching award with the CMI (Chartered Management Institute).
I have over 30 years experience of delivering highly effective person-centred training, using proven coaching skills to support individuals to be the best they can be. By building confidence, dealing with nerves, delivering outstanding results, I create a highly professional, safe, fun, learning environment.
I previously served within the military as an instructor, where I was privileged in training a vast range of people at all levels in extremely diverse challenging environments. Bringing on their skills and confidence to achieve their goals. Also, working within a charity has been very rewarding in helping people develop and grow. I will work in partnership with you in setting your goals and targets to becoming a safe effective and confident driver on the road.
What does passing your test mean to you? What changes will that bring to your life?
"It changed my life. At the age of 17 I got my independence and being someone who has always enjoyed cars, I got to get my own.
" Driving test – Pass 1st time
ADI – Pass 1st time and within a year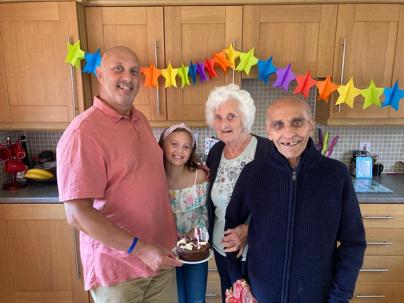 I am a very proud son and dad who believes family means everything. That was one of the reasons I was drawn to LDC. As a franchisee I am made to feel very much like a family member. We have shared values and we recognise that everybody is different. Using my background in training and my various practitioner qualifications I can identify your individual learning style. This combined with the LD System allows for flexibility in lessons so that you learn to drive safely, at a rate and in a way that suits you.
I aim to make every lesson you have enjoyable and as productive as possible. Lessons are always conducted in a professional, safe, friendly and relaxed manner as I firmly believe in making you feel at ease during lessons.
My passion and goal is to help you succeed, to work with you, challenge you and guide you through to becoming a safe driver. I have and always will get a lot of satisfaction helping other people achieve their goal.
I look forward to working with you.