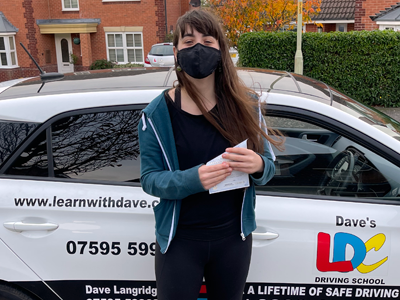 Nicole Sharman
Passed First Time
Dave is a 5* driving instructor, he coached me through my nerves and broke everything down step by step and I've come out of his lessons a better driver. He's great at giving clear, concise instructions and building up your self confidence when driving. Thanks again!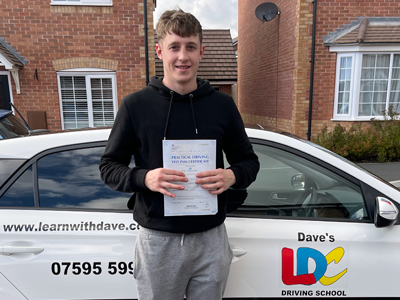 Ewan Mackintosh
Passed First Time
I would rate Dave with 5 stars out of 5 as I felt very comfortable and confident whilst driving under his supervision. I would definitely recommend Dave as a driving instructor because he was very patient and understanding whilst teaching me to drive.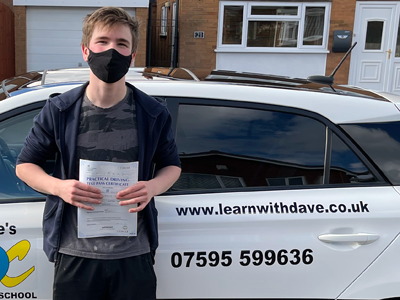 Nathaniel Pointer
First Time Pass
Dave was very professional, patient, and was able to make driving feel a lot easier to learn through a comfortable introduction into driving and progressing at the right speed, he was really helpful in giving me advice to what skills I needed to focus on in particular and helped me pass first time! As well as being very professional he was always up for a good conversation that helped me to feel more comfortable and less nervous whilst driving. And a big thank you for helping me pass and drive with confidence! 5 out of 5.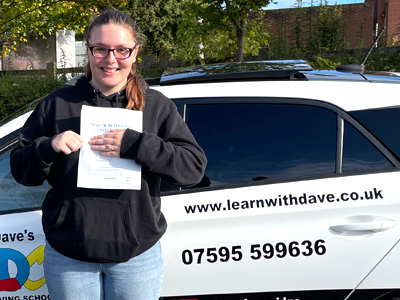 Jordan Williams
First Time Pass
Dave is a fantastic driving instructor who I would really recommend, not only is he patient and informative but he's also a really nice guy! He got me to pass first time and was always really flexible with me, even when he was busy he made time for me.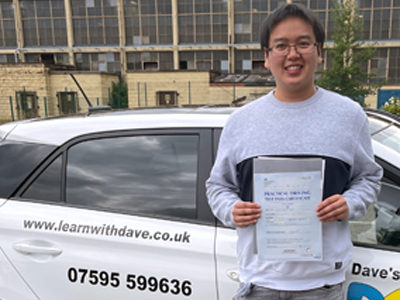 William Tran
Passed 1st Time
Dave is a kind-hearted and exceptional driving instructor with a great teaching technique that puts the safety of his students first. He is always helpful and patient when teaching new skills or polishing up your driving so it can be the best it can be. Without a doubt, I would recommend Dave to anybody learning how to drive.